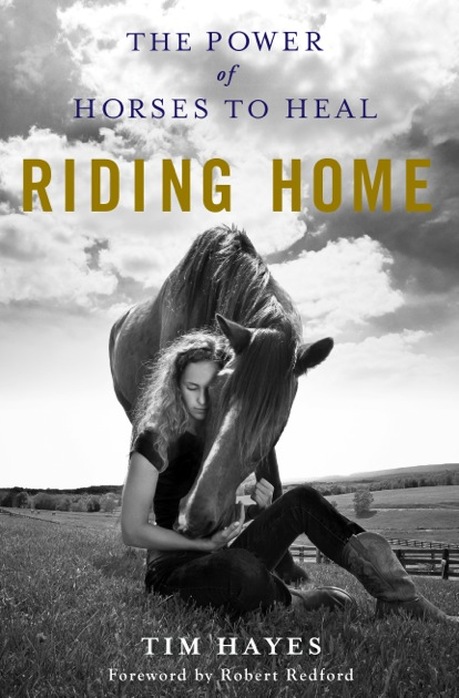 Riding Home:
The Power of Horses To Heal

Tim Hayes; foreword by Robert Redford
St. Martin's Press
www.ridinghome.com


What if more children could spend time interacting with horses? Could horses help empower these young folks with both the self worth and a sense of value necessary to overcome some of society's compulsive obsessions with power, materialism and celebrity?
Stephanie Lockhart
believes they can. She has created
Natural
Horsemanship for Children,
one of the first equine programs that utilize the relationship-building skills of natural horsemanship to empower children with more authentic self-worth and compassion, as well as a stronger sense of ethics and morality. Learning the textbook-perfect social skills of the herd dynamics of horses profoundly increases a child's ability to develop healthier human relationships.
Natural Horsemanship for Children
introduces children of all ages to horses and teaches them how to safely interact and create equine relationships. This enables these children to acquire the same love, trust, respect, and compassion that is naturally inherent in the herd dynamics of horses and then utilize these abilities with their parents, their friends, and in all of their other human relationships. Stephanie Lockhart is the founder and program director at
The Center for America's First Horse, in Johnson, Vermont
.
---
---
An author autographed copy of
RIDING HOME
is available on our
E-store
.
All proceeds
benefit Natural Horsemanship for Children.
---